Marketing Services for Local Businesses in Rural Oklahoma
Marketing is not the same in rural Oklahoma than it is in big cities.
We've spent the last 30+ years working and studying both Internet marketing and print marketing. When it comes to reaching customers in rural communities there are three primary facets…
Creating your ideal message and branding,
Reaching out to audiences through local media avenues, including Internet presence,
Creating interaction and discussion about your products and services.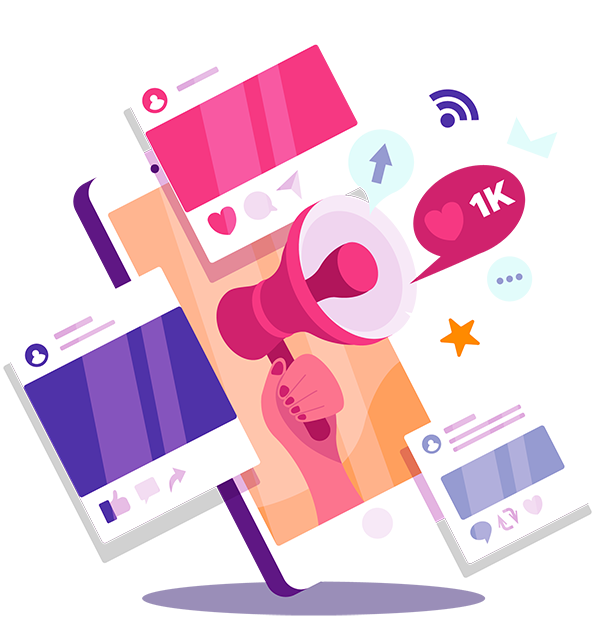 Website Development
A website is the lynch-pin of your online presence.
Your website will be designed to look great on both mobile devices as well as desktop computers. We use design and styling cues that reflect your core values. Your message and branding is key to your marketing, and we will design that into your website.
But we also design your website to rank high on Google Search and Google Maps. And, design it in such a way to get people to click, place a call, and make a sale.
Each website comes with one (1) year of included maintenance, edits, and updates.
We can also take over your old website and bring it up to date.
Compete on Google Search & Maps
Secure servers, and frequent backups
Your website hosted on the cloud
30-day completion guarantee
Google Maps
Today, when people search, they use their phone.
This is particularly true in rural areas of Oklahoma where fewer residents have access to cable and satellite Internet.
Both Android and Apple phones display search results a lot differently than on a laptop or desktop. There is less space a phone screen, thus the competition for the top spots is fierce.
Optimizing your Google Maps listing is one of the key marketing services for small business. Otherwise, you'll be invisible without it! We have invested heavily into understanding the finer points of leveraging Google Maps. (Hint: one of the critical elements to ranking higher on Maps, is that you have a website.)
Rank higher on local search
Get more 5-star reviews
Manage & mitigate negative reviews
Get the most out of Google Business
Social Media Engagement
It's not enough to just post on your company's Facebook. You have to engage, and engage heavily.
The power of social media lies in conversation. That conversation doesn't have to happen on your own social media account. It can happen on someone else's account too. As long as you do it consistently, maintain a consistent message, and be positive, you can create that engagement.
That's what we do best. We create engagement, not just postings.
Whether it's on Facebook, Twitter, TikTok, Instagram, LinkedIn, we can create that engagement for you.
Improve your brand awareness
Increase your follows and likes
Build a positive reputation
Look alive and fresh on social media
Copywriting & Ghost Blogging
Google rewards businesses that publish new content!
Whether it's new articles on your website, or new posts on your Google Business Listing, staying current and relevant is an on-going process. That's why we do this for you!
We start with key questions that your primary customers are asking and craft perfectly written articles designed to answer them. The more fresh content your business publishes, the more Google rewards you with higher rankings.
It doesn't matter what your subject is, we just need some particulars about your business and we'll start writing for you.
Keep your website and listings fresh
Rank higher on search results
Present yourself as an expert
Offer useful information to your customers
E-mail Newsletters
What makes your mailing list so important is that it's the only audience you truly own!
You don't own your Facebook followers; Facebook owns that. And as we've all seen, Facebook can quickly take it away if they don't like something you said. The same goes with Instagram, Twitter, LinkedIn, YouTube. Even how high you rank on Google Search is not something you own.
This is why it's important to build your e-mail audience and work it regularly.
We will help you build your mailing list, get it embedded into your website, create a branded template, write newsletters, and sent it out. You get to tell us what you'd like to see in your newsletter, what offers you want to make, and how often you'd like to send them out.
Take control of your audience
Let us build your mailing list for you
We design the e-mails and write the content
You tell us what you'd like to see
Search Engine Optimization
Getting your website ranked higher on search engines is not a one-time thing. It's an on-going effort.
Every website we build already comes with built-in SEO we perform. The texts, headings, imagery, as well as the back-end, are all designed for optimal search engine performance.
However, our "Advanced SEO" service extends this effort over a longer period, by adding new content, improving your Google Business Profile, and even getting you in-bound links.
We also offer this for clients with websites built by someone else.
Stay on top of Google algorithmic changes
Rank your website higher on search results
Get seen by more potential customers
All services are performed by us, in-house.
Reach out to us to get started