Yes, we design logos for small businesses! Finding a good logo design in Oklahoma doesn't mean having to call someone in Tulsa or Oklahoma City, there's one right here serving Southeast Oklahoma. It's us! Choctaw Websites.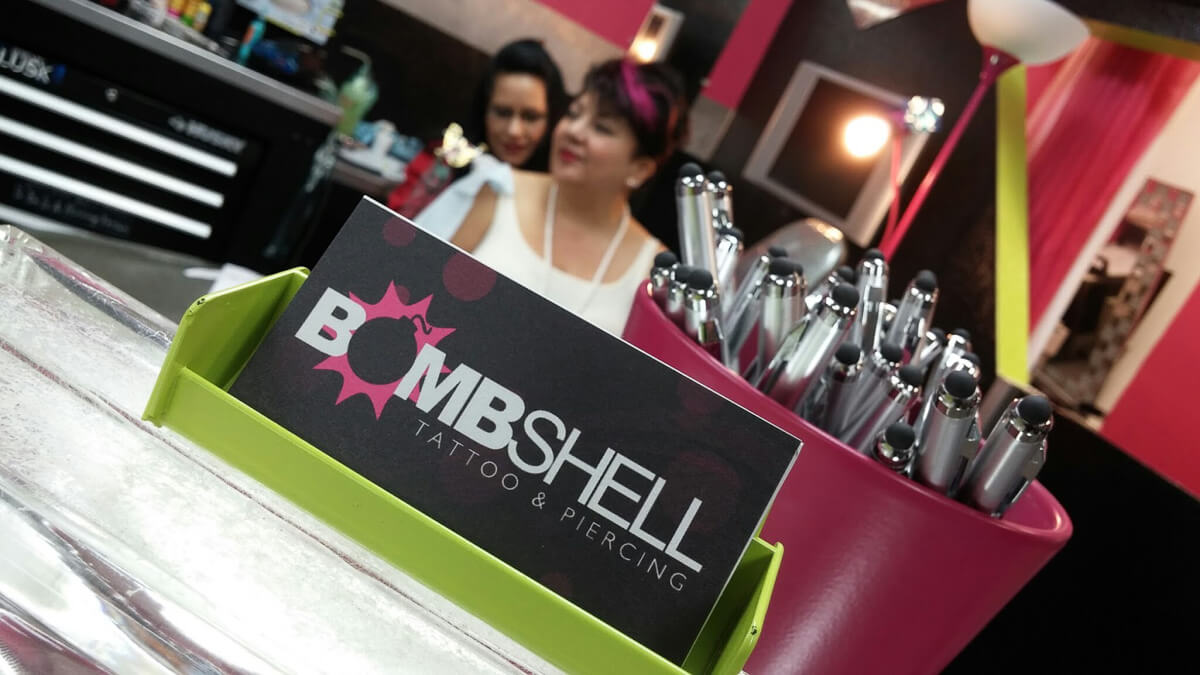 Quality Logo Design in Oklahoma
Logo design is something we've often done as part of a website design project. That is, many small businesses who've hired us to build them a website, did not already have a logo. A good website always starts with a good logo. That's why we offer quality logo design in Oklahoma.
Logos We Designed for Clients
Samples of actual logos we designed for our clients over the years…
Luigi's Tile & Stone is a flooring contractor based in Albuquerque, NM that wanted a better logo design than the one they were using. The business owner showed us the font that he liked. We designed a logo using that font. We crafted the "yellow L" box because it's very noticeable on their trucks, and it works well as an avatar on their social media accounts.
---
ATC Owners is an RV club for people who own trailers made by ATC Trailers. They wanted a logo design that looked different from that used by ATC Trailers, but still looked similar to it. We took the same "checkered flag" concept that ATC Trailers had, but changed the flag to look different, and we used a different font as well. ATC Owners then used the logo we created to sell t-shirts, stickers, and other products.
---
Menifee 24/7 is a community newspaper that needed a logo with thick bold lettering to stand out at the top of its printed pages. They also needed a smaller square size to use as an avatar on their social media accounts. We created the "windmill" image to reflect their community's agricultural identity.
But, Why Does My Company Need a Logo?
The reason why every company needs a well-designed logo is because eventually the logo itself is going to help you win more sales. That is, at some point in time, after you've developed a string of happy customers, those customers will recognize your logo when they see your truck drive by, or your ad on a billboard, or your business card on display in a restaurant.
How many times have you see the "golden arches" logo from the highway, and immediately wanted to stop at a McDonald's to get some food? That's how a logo by itself can make sales for you.
The same is true with Walmart. How often do you buy groceries at Walmart when you know you could have also gone to a local grocery store? The reason why you chose Walmart instead is because you know their prices are low and that they sell just about everything.
That's branding. Branding is the reputation a company has. Their name and logo is what represents that brand.
The reason why your company needs a well-design logo is so that you'll have a graphic image to associate with your reputation. This way, when people see your work truck go by, or if they see your business card on display at a restaurant, they will immediately recognize you, and already know what a quality business you're running.
Are You Ready for a Logo?
We do logo design in Oklahoma. We do logo design for clients everywhere. Tell us what your needs are with a logo, what kind of feeling or thought you want it to convey. If you don't have an idea, we can still figure out what will work best based on what your business does. Contact Us to get started.